Primary Authority partnerships are available for businesses to ensure compliance with fire safety legislation.
Primary Authority allows your business to form a legal partnership with a fire and rescue service or local authority (known as the primary authority).
Your primary authority can provide you with assured, consistent regulatory advice that makes it simpler and easier to comply with fire safety legislation across your organisation. Other Fire and Rescue Services must respect this advice when regulating your business.
You can form partnerships with other local authorities for areas such as environmental health and trading standards.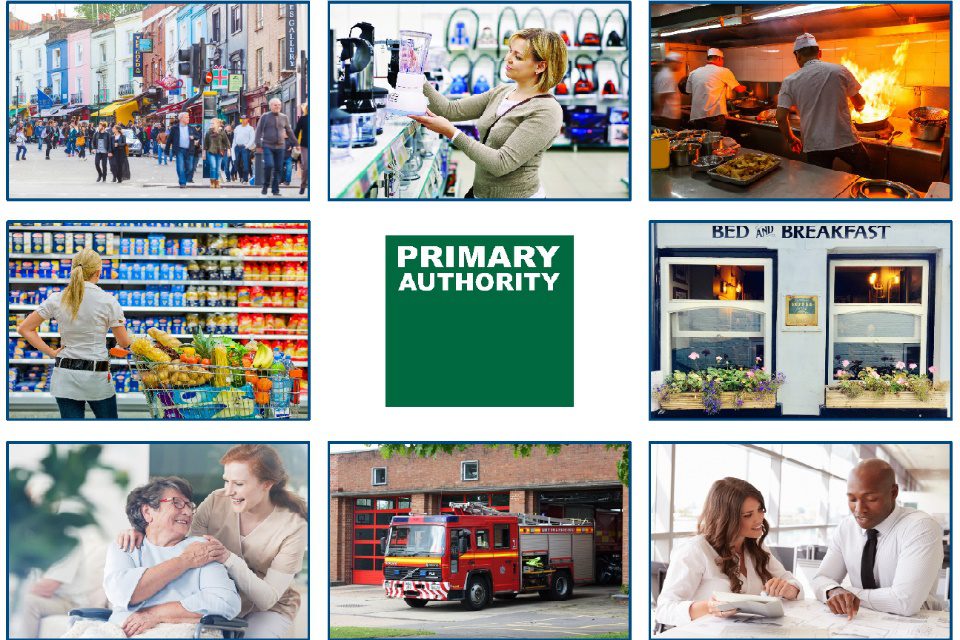 A legal partnership with a single Fire and Rescue Service will give you greater confidence and consistency to reduce your risk of contravening legislation. Provided that you follow advice you are given, you can be confident that you are meeting legal requirements for fire safety.
Primary Authority can also help businesses that operate as part of a group, such as franchisees or members of a trade association.
Primary Authority is administered by the Office for Product Safety and Standards, part of the Department for Business and Trade. The new department was created by the Prime Minister on 7th February 2023, to support growth by backing British Business.
'Since the introduction of Fire Safety into the Primary Authority scheme in 2014 Fire and Rescue Services have fully embraced the opportunity to support businesses through Primary Authority. 60% of Fire and Rescue Services offer Primary Authority, with 265 active partnerships nationally covering a range of business sectors. In the area of Fire Safety, this positive approach to the Primary Authority scheme is commendable.
Now more than ever it is vital that regulators, businesses, landlords and care colleagues understand the importance of a coordinated approach to fire safety. Primary Authority offers exactly the right opportunity to help organisations deliver an effective, efficient fire safety strategy.'
Mark Andrews – NFCC Lead Business Engagement
Dean Dixon from Hampshire and Isle of Wight Fire and Rescue Service is NFCC Lead for Primary Authority.
Find out more about Primary Authority by watching this useful video from Hampshire and Isle of Wight FRS
Primary Authority Service Review Tool
The Office for Product Safety and Standards (OPSS) has developed a Primary Authority (PA) Service Review Tool. The tool is intended to support FRSs to demonstrate compliance with the Fire Standards Board – Protection Standard and is designed to assist services in providing evidence when completing the Protection Standard Implementation Tool.
You can access the tool by clicking on this link: Primary Authority Service Review Tool.
The tool is designed to be used by FRS currently engaged in the delivery of the PA scheme, those actively supporting and promoting the PA scheme and those who are developing PA as part of their Fire Safety business support offer.
Exploratory questions are also included, to help Service managers reflect on how they might improve service delivery. Sections set out 'Minimum Standards', which reflect the requirements of the Regulatory Enforcement and Sanctions Act 2008 (as amended), the Primary Authority Statutory Guidance and the Regulators' Code.
Find out more
Click on the links below to read about how other businesses are taking advantage of Primary Authority.
There is also more detailed information in the Primary Authority Overview on GOV.UK
Interested? What are your next steps?
If you want to talk to someone about the first steps to forming a partnership, email your details to the Local Authority Unit at OPSS.
Be kept up to date
Subscribe to Primary Authority News for details of what's happening in the scheme, including events and training, or follow OPSS or the Department for Business and Trade on Twitter.
NB: Primary Authority is administered by the Office for Product Safety and Standards, part of the Department for Business and Trade