Published 6 September 2023
Reinforced Autoclaved Aerated Concrete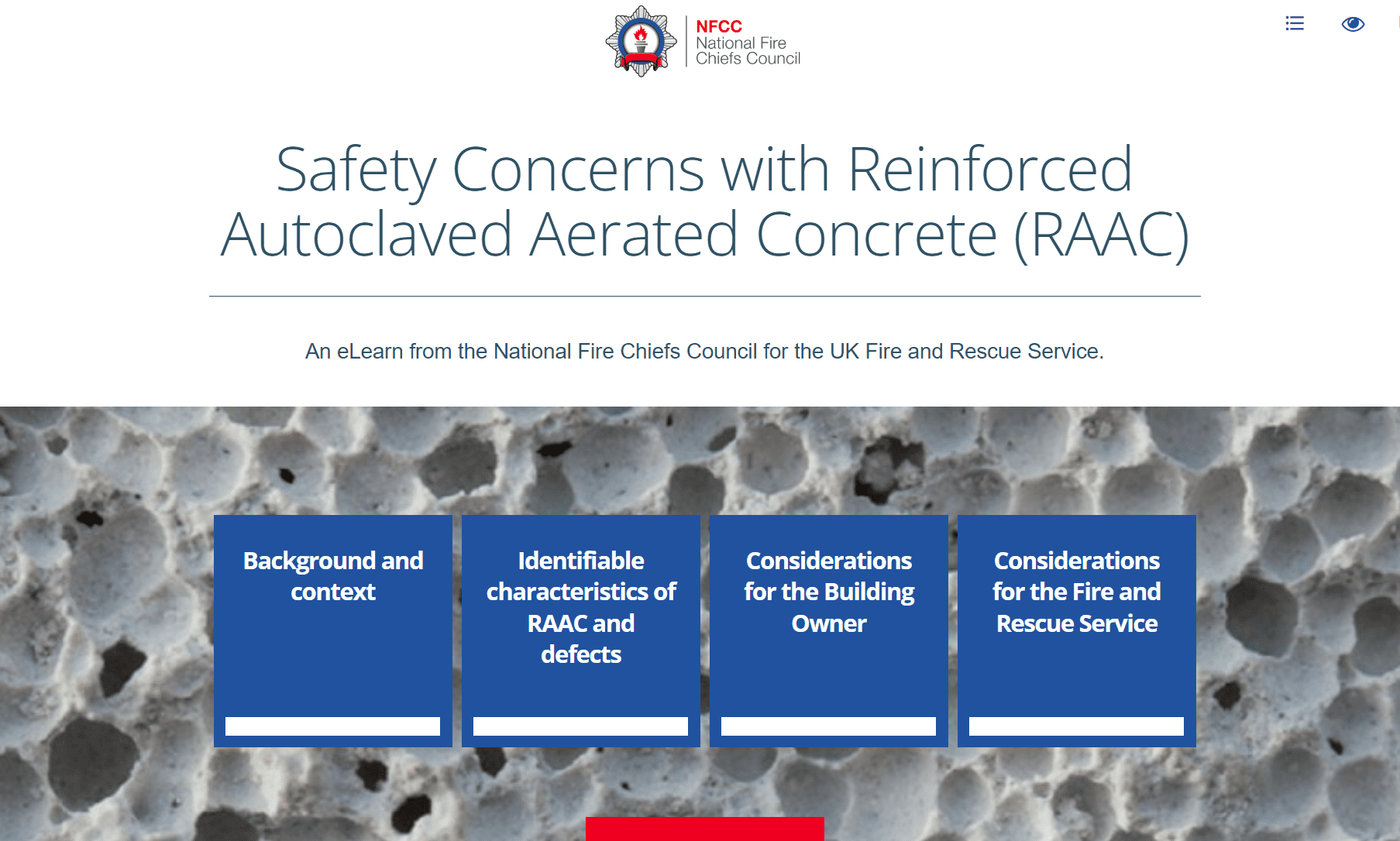 Wed, 09/06/2023 – 12:00
Following the government announcement on school buildings with Reinforced Autoclaved Aerated Concrete (RAAC) in their construction and the knowledge that this material will be present in a range of other public buildings and residential blocks of flats, please find below linked NFCC training package and NOL action note (also attached) issued to FRS 18 February 2022.
NFCC recommend FRS consider the following:
Identify the risk of RAAC in the building stock of their area – be alert to potential of new void buildings, changes of use etc.
Provide Site-Specific Risk Information for personnel on identified risk sites – ensure risk information is shared effectively across prevention, protection and response & control.
Provide training and awareness to all relevant personnel on the hazards presented by RAAC and what control measures to implement to prevent a structural collapse.
RAAC Operational Risk: There may be a risk of sudden full or partial structural collapse due to instability of the material. Fire and rescue services may be called to these types of incidents and should be aware of the risk of further collapse when attending. Although there has been little research into how this material would behave involved in fire, it is thought that thermal radiation may cause it to collapse. Likewise, if water was applied this may trigger a structural collapse.